Over the last 30 years we have provided solutions across many industry sectors. We have worked with companies both large and small from start-ups to blue chip PLC's
Our work has been appreciated by companies including British Gas, Norwich Union, Disney Stores, Barbour, Wedgwood, Alumasc, WaterAid, Dunlop and even celebrity interior designer Laurence Llewelyn-Bowen.
Please read below some feedback from a selection of our many happy clients.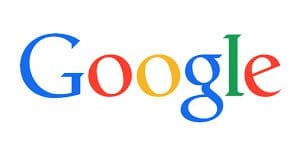 Please read our live Google Reviews.

R COEN
Owner, Bumblebee
Plumbing and Heating Specialists
What a fantastic job! From start to finish we found Steve and his team very approachable, professional and keen to help iron out any issues we had. The work was completed to a high standard, on budget and in the timeframe we asked for. Can't recommend these guys enough. Fantastic!

L BARKER
Owner, Alderbank
Physiotherapists
Steve redeveloped our website with extreme efficiency and creativeness, resulting in a fantastic fresh way which has brought us up to speed with access via modern devices.

A FAULKNER
Mere Hall Farm Business Centre
Commercial Office Space
Top quality, competent, value for money service…. we are very happy with our new website. I would highly recommend Steve to build a new website. Steve was a pleasure to work with, he kept his word and we are reassured that he will be available to help with back-up and future alterations if necessary.

G BROCKBANK
Marketing Executive, Fabric IT
IT Support
Nettl have a fantastic team with a professional and friendly service. Steve has extensive industry knowledge and I would have no hesitancy in recommending Nettl to anyone for design, print and website solutions and marketing.

K PEXTON
Director, Contrast Recruitment
Recruitment Consultants
Nettl of Macclesfield have, over the past few months, produced some exceptional products to an incredibly high standard for Contrast Recruitment.
These include our website, exhibition stands, door plaques, A-boards, flyers and our yearly wallplanner.
Steve makes it his job to make peoples' businesses look good, and he is really responsive, creative, consultative and good value, to boot. He is by far the best person I have used in my 20 years in business and has massively taken the headache out of all of my marketing endeavours.

C SHAW
Owner, C Shaw Counselling
Childcare Health
Excellent service from Steve. I am really pleased with my website and how professional it looks, he was more than happy to work with me in achieving what I wanted, with a fantastic final result.

L SHORE
Director, Merrehill
Email Marketing Consultants
Having seen a lot of work that Steve from Nettl has done, I had no hesitation in asking him to revamp my business cards, which he did!
I had no designs in place, just a logo. Steve asked me some questions about what I'd like and came back quickly with the perfect design for my card.
He talked me through the different options, gsm, lamination etc and costs associated. The order was confirmed, design agreed, and I had my cards a few days later.
I'll have no hesitation in using Steve in the future on bigger jobs such as web design, graphic design, display materials and SEO work. Equally happy to recommend to anyone I know who needs anything from the above.

R WILSON
Director, Networked Metals
Steel Importers
I needed a comprehensive revamp of my website, and Nettl were not only very competitive, but also extremely helpful. Setting up a website can be fraught with disaster, but Steve was able to simplify how he was able to create a very visually pleasing site, and importantly one that works. I would certainly recommend Nettl to anyone setting a site up afresh, or looking to improve their existing web presence.

R THOMASON
Owner, Pick a Plectrum
Personalised Plectrums
Hi Steve, I just wanted to share a quick note and let you know that you did a fantastic job on my website. I'm glad I decided to work with you. It's really great how easy my website is to update and manage.
My new website is so much faster and easier to work with than others I have had.
Updating it is so easy, it's almost like having a designer right here with me. I just choose the page, make the change and click save. It's so simple!

T HARPER
Head of Hospitality (EMEA), Wedgwood
Tableware Manufacturers
When you have responsibility for brands such as Waterford, Wedgwood and Royal Doulton you can't take any chances on your creative agency.
Steve Morton and his team delivered a lavish and sophisticated catalogue on time and on budget. I will not hesitate in using their services again.

J LOWELL
Marketing Director, Crimson & Co
Global Supply-Chain Management
Nettl have assisted in the development of our brand identity and more recently produced our brochures and exhibition stands.
They have always delivered within time deadlines, are very approachable in their manner and deal with any requests and queries efficiently.

R KELSALL
Head of Marketing, Dunlop
Industrial Adhesives
Nettl of Macclesfield stretched a small budget a long way and helped us project a very professional image to our audiences. Service was always first class as was the quality of the creative work.

N WILSON
Director, Tailored Office Solutions
Office Refurbishment
Nettl of Macclesfield helped create another website for our company alongside our main website, securing a new domain name and utilising this to help get business.
Steve was amazing from start to finish and made the whole process super easy! He's extremely knowledgable, well experienced and reasonably priced so we would not hesitate in recommending him to other businesses and friends.
Thanks again Steve!

F MAZZIERI
Owner, Silk Fitness Therapy
Gymnasium
Steve was a fantastic help building our Silk Fitness Therapy Gym website. Great ideas and guidance, whilst always supportive to any changes suggested.
I'd highly recommend Steve, Nettl Of Macclesfield to anyone looking to either build a new website or just update their current one.

A FEAZY
Director, McFeaze
Quantity Surveyors
I have used Steve (Nettl of Macclesfield) a number of times for website creation, he is always professional and work is done to a very high standard.

R SHEPHERD
Managing Director, UTSS
Survey Solutions
I had the pleasure of asking Steve Morton of Nettl Macclesfield to look at our now aging website. It had been created over 8 years ago to demonstrate we had a digital online presence and left to one side, without any updates etc.
From the outset Steve's knowledge and passion for website design shone through, which helped in guiding us through the process in bringing our website back up to date.
The whole process with Steve's guiding hand has been a very enjoyable experience and without his diligent support we would have surely struggled.
Through all the elements being pulled together, the website is now far more interactive, up to date and demonstrates what services we offer in their true light, hopefully helping the searcher know what we can provide.
It certainly was a refreshing change that someone actually wanted to understand what our particular business requirements were and didn't just want to provide a 'one fits all' kind of wesite, listened to what our vision was and wanted to produce a unique one-off site that helped showcase our services.
I would not hesitate for a moment to highly recommend Nettl of Macclesfield.

R SHAW
Partner, Tailor-Made Solutions
Financial Services
Alistair and I were not looking forward to our re-branding exercise, being in a regulated business, this is always an onerous task. However with your expertise, help and patience the results have been well worth the effort. Our re branded stationery and website now promotes the professional image we wanted to portray. This has also helped promote our website to look clean, efficient, and has helped with ease of navigation on the website; something that you knew was on our wish list.
All in all we are extremely satisfied with the work carried out by you and your company which has already prompted positive remarks from our Clients and business associates alike.
Thanks again for your patience Steve, we know this could not have been the easiest of re branding tasks!

H WINTER
Managing Director, Sound Interiors
Commercial Fit-Out Specialists
Sound Interiors have worked with Steve Morton for the last 10 years and have always received great service. It was especially satisfying to receive some recent feedback from Chris, our senior relationship manager from NatWest Bank.
Chris was asked by senior management about websites as they had 8 Internet gurus on site discussing the subject before a seminar. He said he was coming to see us and perhaps they could look at our website prior to his visit.
These 8 gurus who look after websites for Amazon, Google etc had 18 NatWest client websites to look at, one of which was ours – and I am proud to say that the Sound Interiors website came out on top.
They put our website up on the big screen in front of 200 delegates, apparently advising the delegates of how good a site it was; clean, precise, informative, up to date, visually pleasing etc etc and apparently pulling some of the other sites to bits.
It is a great acknowledgement to Steve's team that even though our website is a few years old, it remains at the forefront of design and digital communication. I would have no hesitation in recommending Nettl to my business contacts.